CDL Driver DOT Physical Exam
Dr. Andrew Herman DOT Certified Medical Examiner for DOT Physical Exam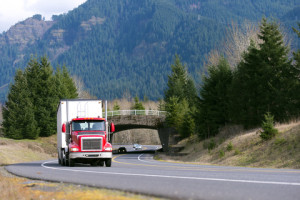 Your DOT physical exam is important! Finding the right provider will make the entire DOT physical exam process much easier.
Dr. Andrew Herman, who operates the Community Chiropractic Center in Gloucester City, NJ, is a Certified Medical Examiner with the Department of Transportation. Dr. Herman has been performing DOT physical exams for the past 15 years, and is an expert the DOT physical exam process.
Drivers of all commercial vehicles are required by the Federal Motor Carrier Safety Administration (FMCSA) to receive regular physical exams. The DOT/CDL physical is specifically designed to ensure the safety of both the commercial driver and the general public as well. The DOT physical is required of all drivers who hold a Commercial Drivers License (CDL) as well as professional drivers without a CDL but who need to submit a fitness certificate.
Dr. Herman's professional certification from the DOT physical is both comprehensive and rigorous. Only licensed health care professionals, such as chiropractors, can be certified to perform them.
In practice for more than 25 years, Dr. Herman is well qualified to perform the DOT physical in accordance with FMCSA regulations, to complete the required paperwork and to communicate regularly with the DOT. Additionally, based on his extensive experience with professional drivers, Dr. Herman is an expert in maintaining the health and wellness of the drivers themselves.
Professional driving is a rigorous activity that can take a tremendous toll on anyone with a commercial drivers license and the DOT physical is designed and intended to ensure the commercial driver's safety. When conducting the DOT physical, Dr. Herman is trained to identify physical, mental and emotional issues that can have an impact on the driver's ability to operate a commercial vehicle safely.
Because of his experience with professional drivers, Dr. Herman understands how to identify and treat many of the physical conditions that result from long hours behind the wheel of a commercial motor vehicle. Dr. Herman's treatments not only help the commercial driver to face the physical demands of their job, but also to be safer while performing it.
Performing DOT physicals is an important part of Dr. Herman's practice and this focus benefit's patients and the companies they work for in many ways. Dr. Herman and his team are experienced at efficiently completing and submitting all of the required DOT forms and related paperwork making it fast and easy to get a DOT physical for anybody who needs one.
The DOT exam is straightforward and the entire process typically only takes a few minutes in Dr. Herman's low-stress, efficient offices. DOT physicals are specifically scheduled to keep waiting times at a minimum as well.
For companies that employ a team of professional drivers, Dr. Herman and the Community Chiropractic Center can offer a number of services that make the entire process of completing DOT physicals fast and efficient. With a corporate account, the entire process of scheduling the DOT physical, processing the paperwork and billing is integrated and expedited. For companies that need to process a large number of DOT physicals, Dr. Herman offers on site services as well.
To find out more about how Dr. Herman and Community Chiropractic Center can make your next DOT physical faster and easier, please call the office directly at (856) 742-0584, or contact us here: https://www.drandrewherman.com/contact-us/.